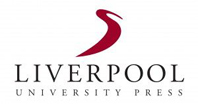 Francophone Postcolonial Studies
Annual publication of the Society for Francophone Postcolonial Studies
Published by Liverpool University Press
In December 2010, the Society for Francophone Postcolonial Studies published the first volume in its annual, book-length, hardback publication series 'Francophone Postcolonial Studies'. Our vision for the publication is that each volume will constitute a sort of état présent on the evolution of research ranging across various expressions of Francophone Postcolonial Cultures (e.g., literature, film, music, history), as well as across different geographical areas (e.g., France/Belgium, Caribbean, Africa, Indian Ocean, Asia, Polynesia) and different periods (slavery, colonialism, post-colonial era): above all, we are looking to publish research that will help to set new research agendas across the entire field of Francophone Postcolonial Studies.  Eight volumes have appeared in the series (2010­–18) and we have already commissioned volumes for 2019–20.
Published
Vol 1 (2010) Transnational French Studies: Postcolonialism and Littérature-Monde, edited by Alec G. Hargreaves, Charles Forsdick & David Murphy
Vol 2 (2011) Postcolonial Poetics: Genre and Form, edited by Patrick Crowley & Jane Hiddleston
Vol 3 (2012) American Creoles: The Francophone Caribbean and the American South, edited by Martin Munro & Celia Britton
Vol 4 (2013) Intimate Enemies: Translating Francophone Texts, edited by Kathryn Batchelor & Claire Bisdorff
Vol 5 (2014) Francophone Afropean Literatures, edited by Nicki Hitchcott & Dominic Thomas
Vol 6 (2015) At the Limits of Memory: Legacies of Slavery in the Francophone World, edited by Nicola Frith & Kate Hodgson
Vol 7 (2016) The Haiti Exception: Anthropology and the Predicaments of Narrative, edited by Alessandra Benedicty, Jhon Picard Byron, Kaiama L. Glover & Mark Schuller
Vol 8 (2017) Algeria and Transnationalism: Culture and Nation 1988–2014, edited by Patrick Crowley
Vol 9 (2018) Post-Migratory Cultures in Postcolonial France, edited by Kathryn Kleppinger & Laura Reeck
Vol 10 (2019) Rwanda Since 1994: Stories of Change, edited by Hannah Grayson and Nicki Hitchcott
Vol 11 (2020) Jewish-Muslim Interactions: Performing Cultures Between North Africa and France, edited by Sami Everett & Rebekah Vince
Guidelines for potential editors
The editorial board of 'Francophone Postcolonial Studies' now invites proposal for edited volumes (100,000 words max.) touching on any of the areas listed above: the first volume commissioned through this call for proposals would appear in 2014. (Please note that all contributions to volumes should be in English.) Proposals (2000 words max.) should provide the following: a rationale for the collection; a list of confirmed and potential contributors and chapter breakdown; timetable for completion. As the new publication is designed to appear annually, it is vital that editors deliver their manuscripts on time: from volume 3 onwards, publications will normally appear in May-June each year, and draft manuscripts must be delivered one year in advance of the agreed publication date so as to allow for internal refereeing by the editorial board (and, potentially, by an external assessor identified by LUP). All proposals for volumes will normally be considered within 8-10 weeks by the editorial board. Proposals should be sent to: clmarsh@liverpool.ac.uk.
General Editor: Charlotte Baker (Lancaster University)
Editorial Board
Leslie Barnes (The Australian National University)
Lia Brozgal (UCLA)
Patrick Crowley (University College Cork)
Nicki Hitchcott (University of St Andrews)
Kate Hodgson (University College Cork)
Maeve McCusker (Queen's University Belfast)
H Adlai Murdoch (Tufts University)
Srilata Ravi (University of Alberta)
Ieme van der Poel (University of Amsterdam)
John Walsh (University of Pittsburgh)