Calls for Papers
1.1 ADEFFI Annual Conference 2017: Writing Mobility/Écritures des mobilités
1.2 Rupture, Repression, Repetition? The Algerian War of Independence in the Present
1.3 DRV Summer School "The Self and the Other: Afro-Diasporic Literatures and Questions of Migration, Identity, and Colonial Stereotypes"
1.4 Essays in French Literature and Culture: Issue 55
1.5 Women in French International Conference 2018
1.6 Épopées et guerres coloniales : histoires connectées (Revue Recueil Ouvert)
Job Opportunities
2.1 6-Hour Fixed-Term Stipendiary Lectureship in French, University of Oxford (Closing date: 5 May)
2.2 Two lectureships in Department of French, University of Bristol (Closing date: 7 May)
2.3 Lecturer in French, Open University (Closing date: 16 May)
2.4 Lecturer in French, University of Essex (Closing date: 21 May)
2.5 Lecturer in French, University of St Andrews (Closing date: 23 May)
Announcements
3.1 Before, During and After the PhD (6 May)
3.2 Beyond Words: Live French Literature Festival (11-16 May)
3.3 World Literatures and the New Totalitarianism Conference (15-16 May)
3.4 Marjorie Shaw Lecture in French and Francophone Studies 2017: Dark Tourism and Penal Heritage in the French Speaking World (16 May)
3.5 Memory, Minorities and Repression Colloquium (18 May)
New Titles
4.1 Decolonization: A Short History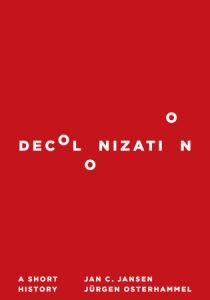 4.2 Youth, Unemployment, and Social Destiny in Urban France
4.3 At the Edge of the World: The Heroic Century of the French Foreign Legion
4.4. La double culture de Jean-Joseph Rabearivelo: Entre Latins et Scythes
Calls for Papers/Contributions
1.1 ADEFFI Annual Conference 2017: Writing Mobility/Écritures des mobilités
Université d'Orléans, laboratoire REMELICE
26-28 October 2017
Exile, migration, expatriation, relocation… So many terms mention those who go elsewhere, alone or in groups, forced or by their own free will, with or without money, for a while or forever. Contemporary mobility has been extensively studied in terms of individual motivation, political background and market dynamics, and recent studies show the relevance of mobility in the current context of protectionism, in which we are forced to rethink multiculturalism.
Professional, social and economic forms of mobility allow us to question the fundamental and interdisciplinary concepts of belonging, identity, limit, transition, exploration and discovery, but they also generate narrative protocols and specific types of representation, such as the photographs and multiple-screen videos by Franco-Moroccan artist Leila Alaoui, the visible and invisible collages by Congolese artist Sammy Balogi or bilingual, trilingual and fragmented texts, full of cuts and parentheses by Mohamed Dib, Laurine Rousselet and many others.
This conference will focus on literary and artistic approaches to international mobility, today and in the past, and will focus, for example, on images and texts that do not separate experience, existence, fiction and science. It will question the interrelation of spaces and temporality within trajectories of mobility and consider the many stereotypes as well as newer social imaginary of migration. Comparative approaches with non-Francophones works will be considered.
Proposals may address any of the following areas (the list below is non-exhaustive):
–          geographical and cultural boundaries
–          travel narratives
–          effets de lieu (Bourdieu)
–          transitional spaces
–          migrant testimonials
–          writing and co-writing methods…
–          transversal languages, weaving multiple linguistic forms.
–          translanguaging
–          interculturalism
–          the putting into narrative of people, bodies or experiences
–          écritures-monde
–          interrelations between nostalgia, memory and history
–          (re)constructions
–          wandering or migrating writings
–          theories of migration
–          migration and politics
Abstracts of 300 words (MS Word format) for 20-minutes papers in French or English should be sent by email to adeffi.conference@yahoo.ie before 26 May 2017.
For more information, see: http://www.adeffi.ie/
Colloque annuel de l'ADEFFI 2017
Université d'Orléans, laboratoire REMELICE
26-28 octobre 2017
Exil, migration, expatriation, relocalisation… les termes sont nombreux pour parler de ceux qui vont ailleurs, seuls ou en groupe, forcés ou de leur plein gré, avec ou sans argent, pour peu de temps ou pour toujours. Les objectifs et les formes politiques et économiques de la mobilité contemporaine sont d'ailleurs au cœur de nombreuses études récentes qui en soulignent l'actualité dans un contexte changeant, protectionniste, qui nous oblige à repenser le multiculturel.
Cette mobilité abordée dans ses formes professionnelles, sociales et économiques permet en effet de repenser les questions fondamentales et interdisciplinaires d'appartenance, d'identité, de limite, de transition, d'exploration, de découverte… Mais elle génère également des protocoles de récit, des représentations spécifiques, songeons aux photographies et aux vidéos sur écrans multiples de Leila Alaoui, aux collages visibles et invisibles du Congolais Sammy Balogi, aux textes bilingues, trilingues, fragmentés, criblés d'incises et de parenthèses de Mohamed Dib, Laurine Rousselet et tant d'autres.
Ce colloque se concentrera sur les approches littéraires et artistiques de la mobilité internationale aujourd'hui et par le passé, en examinant par exemple les images et les textes qui ne différencient plus l'expérience, l'existence, la fiction et la science. Il s'intéressera à l'imbrication des espaces et des temporalités inhérentes aux trajectoires de mobilité. Il interrogera les liens entre les images stéréotypées et les nouveaux imaginaires de la migration. Les approches croisées et comparées avec des œuvres non francophones pourront être envisagées.
Le colloque traitera notamment (les pistes de recherche ci-dessous sont données à titre indicatif) :
–          frontières géographiques et culturelles
–          voyages
–          « effets de lieu » (Bourdieu)
–          espaces transitoires
–          témoignages
–          méthodes d'écriture et de co-écriture…
–          pratiques de langues transversales, associées aux multiples appartenances linguistiques
–          effets « translanguaging »
–          formes d'interculturalité
–          mises en récit du sujet, des corps, de leur vécu
–          « écritures-monde »
–          passages entre nostalgie, mémoire et histoire
–          (re)constructions
–          écritures errantes (ou en migration)
–          théories de la migration
–          migration et politique
Les propositions pour des communications en français ou en anglais (20 minutes), sous la forme d'un résumé de 300 mots maximum (format MS Word), doivent être envoyées par courriel à adeffi.conference@yahoo.ie avant le 26 mai 2017.
Pour en savoir plus: http://www.adeffi.ie/
1.2 Rupture, Repression, Repetition? The Algerian War of Independence in the Present
University of Leeds
7-8 September 2017
2017 marks the 55th anniversary of Algerian independence. It also marks almost two decades since the turn-of-the-century "memory boom" in France which saw the publication of various memorial and confessional documents written by participants on both sides of the Algerian War of Independence (e.g., Louisette Ighilahriz's Algérienne (2001) and Général Paul Aussaresses' Services spéciaux: Algérie 1955-1957 (2001)). Also known as 'la guerre des mémoires,' the contesting perspectives on the Algerian War of Independence destabilised the notion of mnemonic consensus, "calling into question national identity and even challenging the hallowed Republican model" (Claire Eldridge). What, then, is the legacy of the Algerian War of Independence in the present? More specifically, how do the Algerian War of Independence and its subsequent memorialisations force us to reconceptualise historical temporality itself (of which the "legacy" is but one variation)? Which figures of relation between past and present are appropriate: rupture, repression, repetition?
We take as our starting point two observations – one philosophical, one historical. Firstly, in his 2001-2004 seminar Images du temps présent, which was contemporaneous with the "memory boom," the philosopher Alain Badiou attempts to think the metaphysical structure of the historical present. Yet in attempting to articulate what is unique to the subjective dispositions of the present, he draws at great length on (direct and indirect) literary registrations of the Algerian War of Independence (e.g., Jean Genet's Le balcon (1956) and Pierre Guyotat's Tombeau pour cinq cent mille soldats (1967)). What, then, is the philosophical status of the Algerian War within Badiou's thought and that of contemporary French thought more generally? What does its anachronistic appearance suggest about the complex logic of historical temporality?
Secondly, on 13th November 2015, following a series of terrorist attacks in Paris, the executive branch of the French republic declared a state of emergency. The law on which this declaration is based dates back to the Algerian War of Independence. Commentators have increasingly turned to the legacies of colonial and post-colonial violence in order (purportedly) to explain current violence and social anxiety in France and elsewhere.  What is the precise relation between France's colonial past and its approach to terrorism in the present? How does present-day Algeria understand the relation between its own experiences of the "décennie noire" and the War of Independence? In what ways does the legacy of the Algerian war continue to inform contemporary events, such as the French presidential elections? To what extent does it obscure our understanding of present geopolitical crises?
We invite abstracts (maximum 300 words) and short biographies for a two-day interdisciplinary conference organised by Dr Daniel Hartley (D.J.Hartley@leeds.ac.uk) and Beatrice Ivey (mlbai@leeds.ac.uk). Abstracts should be submitted by e-mail to both organisers by May 26th 2017. We also welcome contributions from postgraduate researchers who wish to discuss their research with experts on these and related matters. We invite PGRs to send abstracts for standard twenty-minute panel papers, or for shorter, ten-minute papers as part of a PGR roundtable, the CFP for which can be found here: https://rupturerepressionrepetition.wordpress.com/pgr-cfp/.
Topics may include, but are not limited to:
Historical perspectives on the Algerian War of Independence
Transnational political solidarity
Maghrebi and Francophone Memory Studies
Contemporary literary representations of the Algerian War of Independence
Postcolonialism and 'terrorism'
Cultural and technological responses to mass violence
State, government and crisis
Figuring the historical present
Gender and sexuality in 'the age of terror'
Philosophy and anti-colonialism
Islamophobia
Decolonial movements
Keynotes: Professor Jane Hiddleston (University of Oxford) and Dr Natalya Vince (University of Southampton)
For more information, see: https://rupturerepressionrepetition.wordpress.com/
1.3 DRV Summer School "The Self and the Other: Afro-Diasporic Literatures and Questions of Migration, Identity, and Colonial Stereotypes"
University of Würzburg
18-23 September 2017
Via a comparative approach, the summer school (open to MA and PhD students) wants to address the pressing question of how literature, imagination, and cultural representation of the African diaspora may negotiate and undermine structures of oppression, neo-colonialism, and racism. We will be giving students an overview of the most important representatives of postcolonial and diasporic theory as well as offer methodologies and tools to approach Afro-diasporic literature in various workshops and expert sessions. We think that the hybrid and in-between spaces of Afro-diasporic writings offer up creative and reparative potential to read our world a-new and want to shed light on ambivalent identity constructions, on problematic stereotypes, on how voices are muted and how rewritings of history might be possible.
The following experts have confirmed their participation:
– Prof. Dr. Susan Arndt (Bayreuth), English Studies and Anglophone Literatures
– Prof. Dr. Susanne Gehrmann (Berlin), African Studies with a focus on French Literature
– Prof. Dr. Claudia Gronemann (Mannheim), Romance Studies
– Dr. Ineke Phaf-Rheinberger (Berlin), African Studies with a focus on Spanish/Portuguese Literatures
– Prof. Dr. Heike Raphael-Hernandez (Würzburg), American Studies
The summer school is to be decisively interdisciplinary, with students, PhD students, and scholars with a focus on African and Afro-diasporic literature from the disciplines of French, Spanish, Italian, Portuguese and English Literature and Cultural Studies coming together to open up their disciplines via modes of exchange, criticism, and dialogue.
Procedure
During the summer school, 15 selected junior scholars will be invited to Würzburg. They will be able to work with five renowned experts who will deliver keynote lectures as a basis for later discussions. A poster presentation, which will present the individual projects, is planned and will be exhibited at the University of Würzburg. The summer school will be framed by readings, film screenings and roundtable discussions.
Application
The summer school is open for graduate students, post-graduate students, and M.A. students of English and Romance Literature and Cultural Studies. The deadline for applications is the 31st of May, 2017. Applications should be sent via E-Mail to drvsommerschule@uni-wuerzburg.de. The application should include a cover letter in which students indicate their specific interest in the topic, a one-page sketch of their current research project, and a CV.
Travel expenses
Successful applicants will be granted a travel expense allowance.
Possible questions and topics for contributors
–        How do contemporary diasporic literatures represent Africa?
–        In what way do Afro-diasporic literatures depict the West and the lives of people of African heritage in Europe or the US?
–        How are colonial and neo-colonial histories negotiated in Afro-diasporic literatures?
–        Do Afro-diasporic literatures necessarily go hand in hand with critical counter-discourses?
–        What are the thematic, linguistic, and stylistic differences of Afro-diasporic writers in comparison to writers who live and write in Africa?
–        In what way is the chosen language of their texts also a strategy for Afro-diasporic authors to un-silence themselves?
–        How can we talk about the distribution and reception of Afro-diasporic literatures in the global market place?
–        Do Afro-diasporic authors generate a new transnational aesthetic?
–        In what way do Afro-diasporic literatures re-negotiate gender and sexualities? Here, we would be especially interested in notions of female agencies and queer interventions.
The Organising committee
Julien Bobineau
Julius Goldmann
Gabriella Lambrecht
Jennifer Leetsch
(all University of Würzburg)
1.4   Essays in French Literature and Culture: Issue 55
La revue internationale à comité de lecture publiée par le French Studies program, University of Western Australie,  Perth (Australie), Essays in French  Literature and Culture, publie un numéro par an consacré à un thème particulier. Pour son numéro 55 à paraître en novembre 2018, et dans l'esprit des fondateurs de la revue en 1963, il a été décidé de proposer un numéro ouvert à tous les domaines de recherche de l'univers culturel d'expression française.
En conséquence, il est fait appel à des contributions inédites exposant l'état des lieux et dernières tendances en matière d'études françaises et francophones. Voici quelques domaines d'intérêt envisageables, non exclusifs :
Tendances thématiques et stylistiques dans roman, poésie, théâtre, film, chanson, autobiographie et genres avoisinants
Etudes de traductions de ou vers le français, y compris à partir de langues minoritaires
Littérature de/sur l'immigration
Les 50 ans de Mai-68 et son impact sur la littérature
Les nouvelles technologies et la littérature
Le monde de l'édition
Propositions de 200 mots à envoyer le 4 juin 2017 à eflac-arts@uwa.edu.au accompagnées de cinq mots clés et d'une courte bio-bibliographie.
Les auteurs seront informés si leur proposition est acceptée fin juin 2017, pour une soumission de l'article entier au premier octobre 2017.
Essays in French Literature and Culture est disponible sur papier et en ligne quelques mois après sur Informit, Ebsco et Proquest sans limite d'accès. Consultez ce lien pour plus de renseignements: http://www.humanities.uwa.edu.au/research/european-languages/essays-in-french-literature-and-culture.
Essays in French Literature and Culture is an international, refereed journal published by the French Studies program, University of Western Australia, Perth (Australia). The journal publishes one issue per year on a specific theme.
For its next issue, no. 55, to be released in November 2018, it has been decided to go back to the spirit of the journal's founders in 1963, and open the journal to any proposal in English or French about literature and culture in France and the Francophone world.
Contributions are called with the view to get a sense of the present situation and latest trends in French and Francophone studies. The list of possible areas of interest below is given as an indication and is not exclusive:
Thematic and stylistic trends in novels, poetry, drama, films, songs, autobiographies and cognate genres
Studies of translation from or into French, including from minority languages
Immigration literature
50th anniversary of May-68 and its impact on literature
New technologies and literature
200-word proposals should be sent by June 4th 2017 to eflac-arts@uwa.edu.au together with five keywords and a short bio-bibliography.
Authors will be informed if their proposal is accepted by late June 2017, with a submission of the full article by October 1st, 2017.
Essays in French Literature and Culture is available on paper and online and a few months after publication on Informit, Ebsco and Proquest, in open access. For more information about the journal, see: http://www.humanities.uwa.edu.au/research/european-languages/essays-in-french-literature-and-culture.
1.5 Women in French International Conference 2018
The Winthrop-King Institute, Florida State University, Tallahassee, Florida
February 8-10, 2018
Keynote Speaker: Elizabeth McAlister (Wesleyan University)
Organizers: Aimée Boutin (FSU), Reinier Leushuis (FSU), Martin Munro (FSU), Virginia Osborn (FSU), Anaïs Nony (FSU), Silvia Valisa (FSU)
Women talk too much, their talk is idle gossip or just plain dangerous. Conversely, women have not talked loud enough, their interventions in discourse have been condemned or erased, and there are still disciplines and contexts devoid of female voices. Feminist and feminist scholarship has strived to turn up the volume on the silence surrounding past generations of women's experiences, stories, and artistic achievements. To listen to women and to speak as a woman can become a political act. Hence Eugénie Niboyet's choice of the title La Voix des femmes for the first daily feminist newspaper in France. The proliferation of academic titles that use the metaphor of voice specifically in relation to women's enfranchisement to mean "speaking out" and "breaking the silence" is evidence that women are nothing if no(t) voice. …
In The Laugh of the Medusa, Hélène Cixous struck a chord when she appropriated the metaphor of voice to state powerfully that "Women should break out of the snare of silence… Listen to a woman speak at a public gathering (if she hasn't painfully lost her wind). She doesn't 'speak,'… all of her passes into her voice…" But is the voice necessarily the source of authenticity and affirmation these terms assume? What is meant by voicing as a metaphor for self-expression? How does it relate to making noise or silence, and to other sounds and forms of sensory expressions?
This 9th international Women in French conference seeks to explore how women's voices have been heard, conceived, and represented in French and Francophone literatures. In so doing, participants are encouraged to think about vocality and noise in all their reverberations in relation to the following terms:
Noise and silence
Silencing and the politics of speech
Political voices, women's rights
Cultures of silence and women's issues
Orality/Aurality
Listening practices
Storytelling and oral traditions
Narrative voices
Gossip and rumors
Print vs oral cultures
Oral imaginary
Voice, gender, and sexuality
Voice, race, colonialism
Voice and spirituality
Music, bruitage
Oral performance, oration
Sound ecologies
Sonic Arts
Sound technologies
Soundscapes
Digital sound
Voice, body, and the 5 senses
The conference also supports the One Book, One WIF selection for 2017-2018 and will include a panel on Camille en octobre by Mireille Best (1943-2005) and a public reading of her novel. Launched jointly in 2016 by WIF-North America and WIF-UK, the One Book initiative seeks to foster international collaboration by the members of and participants in the two organizations and conferences with the goal of drawing scholarly attention to the work of lesser-known Francophone women writers.
We invite 250 word proposals for panels and papers in French or English on the theme "Women and Sound." Proposals should be accompanied by a short biography. Please submit proposals by August 1, 2017 via the online submission portal.
For more information about the conference, please contact:
Department of Modern Languages and Linguistics
Florida State University
Tallahassee, Florida 32306-1540
Telephone 850.644.7636
Fax 850.644.9917
E-mail: icffs@mailer.fsu.edu
Website www.winthropking.fsu.edu
For more information, see: http://www.winthropking.fsu.edu/event/2018-women-french-conference.
Le 8-10 février, 2018
The Winthrop-King Institute, Florida State University, Tallahassee, Florida
Conférencière plénière: Elizabeth McAlister (Wesleyan University)
Organisé par Aimée Boutin (FSU), Reinier Leushuis (FSU), Martin Munro (FSU), Virginia Osborn (FSU), Anaïs Nony (FSU), Silvia Valisa (FSU)
On dit des femmes qu'elles parlent trop, que leurs conversations sont purs commérages ou leur piaillement dangereux. Et même temps, elles ne parlent pas assez fort ; leurs contributions au discours ont été condamnées ou effacées et il reste toujours des domaines et des contextes entièrement dépourvus de voix féminines. C'est ainsi que certains discours féministes ont pu faire monter le volume et faire entendre les expériences, histoires et projets artistiques de générations de femmes encore trop souvent réduites au silence. Ecouter les femmes et parler en tant que femme peut devenir un acte politique. C'est pourquoi Eugénie Niboyet fait le choix de nommer le premier journal quotidien féministe La Voix des Femmes. La multiplication d'ouvrages universitaires qui utilisent la métaphore de la voix pour parler d'émancipation, comme « parler haut et fort », « briser le silence », est un indice que les femmes ne sont (pas), sans voix.
Dans Le rire de la Méduse, Hélène Cixous touche une zone sensible lorsqu'elle s'approprie la métaphore de la voix pour affirmer que « … » Mais la voix est-elle nécessairement une source d'authenticité et d'affirmation ? Qu'est-ce que la métaphore de la voix signifie en terme d'expression de soi ? Comment cela résonne-t-il en terme de faire du bruit ou faire silence ? Et qu'en est-il des autres sons et autres formes sensibles d'expression ?
Ce 9e colloque international de l'association Women in French souhaite explorer comment les voix des femmes sont-elles entendues, conçues et représentées dans la littérature française et francophone. Les participant-e-s sont donc invité-e-s à penser la vocalité et la sonorité en lien avec les thèmes dans la liste ci-dessus.
Bruit et silence
Politique de la parole
Voix et droits des femmes
Lois du silence et conditions féminines
Oralité et auralité
Pratique de l'écoute
Veillées et traditions orales
Voix narratives
Rumeurs et caquet des femmes
Les voix de la presse
Imaginaire oral
Voix, genre et sexualité
Voix, race, colonialisme
Voix et spiritualité
Musique et Bruitage
Performance
Écologies du son
Arts sonores
Son et technique
Paysages sonores
Voix numériques
Voix, corps et les 5 sens
Ce colloque participe à l'initiative One Book, One WIF pour 2017-2018 et inclura une session sur Camille en octobre par Mireille Best (1943-2005) ainsi qu'une lecture publique du roman. Conjointement proposée par WIF-Amérique du Nord et WIF-Royaume-Uni en 2016, cette initiative souhaite encourager la collaboration entre les deux organisations autour d'une œuvre commune, et promouvoir les écrivaines francophones moins connues du public ou des universitaires.
Nous invitons des propositions de panels et de communications de 250 mots accompagnés d'une courte biographie. Veuillez soumettre vos propositions avant le 1 août 2017 grâce au portail de soumission disponible .
Pour plus d'information sur le colloque, veuillez contactez :
Department of Modern Languages and Linguistics
Florida State University
Tallahassee, Florida 32306-1540
Telephone 850.644.7636
Fax 850.644.9917
E-mail: icffs@mailer.fsu.edu
Website www.winthropking.fsu.edu
Pour en savoir plus: http://www.winthropking.fsu.edu/event/2018-women-french-conference.
1.6 Épopées et guerres coloniales : histoires connectées (Revue Recueil Ouvert)
Cette livraison de Recueil Ouvert (http://ouvroir-litt-arts.univ-grenoble-alpes.fr/revues/projet-epopee/) propose une recherche interdisciplinaire sur les emplois et les réemplois du genre épique liés aux guerres coloniales. Elle offre un espace de réflexion doublement comparatiste qui vise à penser les circulations entre les continents soumis à la colonisation européenne mais aussi les resémantisations de la guerre coloniale en contexte postcolonial.
Les trois axes de réflexion ci-dessous – non exclusifs et que les auteurs sont invités à croiser – dessinent une méthode globale visant à faire émerger une histoire comparée du fait épique entre l'Afrique, l'Europe et l'Amérique :
(1) Épopée et guerres coloniales
Il s'agira de lier le genre de l'épopée et les mises en scène de la guerre coloniale à plusieurs titres. On considèrera des épopées soit qui traitent des guerres coloniales, récentes ou non, soit qui sont produites dans un contexte colonial et proposent une réflexion sur les enjeux qui lui sont propres. Le fait colonial sera donc envisagé soit comme thématique centrale des œuvres étudiées, soit comme cadre de production des récits, qui correspondent dès lors à la « pensée de la crise » développée par Florence Goyet (2006), où les récits pensent, sur le vif, les crises politiques, sociales, économiques du contemporain.
On élargira pour cela le choix des sources et des genres, en prenant acte des recherches récentes menées sur les « épopées dispersées » ou sur les circulations entre oral, écrit et nouveaux médias (cinéma, radio, télévision).
La guerre coloniale donne lieu dans l'épopée à plusieurs types de récits qui tous pourront être pris en compte dans cette analyse : les différents types de mises en scène de la bataille bien sûr, mais aussi les analyses du combat et de ses modalités, de la figure du combattant ou du leader charismatique, ou plus largement des représentations de la guerre de conquête au sens large, qui peut également prendre la forme d'expéditions ou de missions.
(2) Resémantisation de l'épique en contexte colonial et postcolonial
Si la guerre coloniale peut être à la fois thème du récit et cadre de l'écriture, on cherchera à s'intéresser plus particulièrement à une situation qui lie ces deux aspects du « travail épique » : le moment où se produit une resémantisation de l'épopée à sujet colonial soit dans une autre situation de domination coloniale soit au contraire dans un contexte de décolonisation, éventuellement lié aux guerres d'indépendances (c'est-à-dire dans un contexte de redéfinition des identités ; Anderson, 1993).
En effet, la lutte créole contre la domination espagnole en Amérique latine reprend à son compte le personnage de l'indigène, non plus comme un ennemi ou comme un autre permettant de se définir mais comme un emblème d'une nouvelle identité en construction face à cet autre qu'est devenue la nation européenne. De même, les figures de la résistance africaine à la colonisation, si elles ont pu être diabolisées pendant la colonisation, sont en revanche devenues de véritables héros nationaux aux moments des indépendances.
Dans les deux cas, les mouvements indépendantistes ont à cœur de se réapproprier un personnel dramatique, des structures poétiques, des motifs, qui revêtaient un sens tout à fait différent dans leurs processus de création originels, et sont devenus le vecteur d'une nouvelle conscience politique dans leurs différents réemplois.
Il s'agit de donner sa pleine place à la réception dans la construction du sens d'un texte épique, y compris sur une période très longue. Ce travail réflexif permettra de réévaluer et de discriminer entre différentes interprétations, éventuellement contradictoires, d'une même œuvre en fonction du contexte dans lequel elles ont été formulées.
(3) Comparaison et histoires connectées
En dernière instance, on souhaite faire émerger de ce travail collectif une proposition de comparaison entre les processus décrits précédemment en contexte colonial africain et américain. Il s'agira d'évaluer les circulations et les connections qui ont pu exister entre les discours en contexte transatlantique, entre l'Europe et l'Amérique d'une part et entre l'Afrique et l'Europe d'autre part, mais aussi de comparer directement le cas échéant les processus épiques entre l'Afrique et l'Amérique. Ainsi, on pourra prendre en compte les migrations de textes, de motifs, de figures, les réemplois, l'intertextualité, l'imitation, le pastiche dans des contextes épiques.
L'étude de ces « histoires » (Bertrand 2014 ; Douki et Minard 2007) ou « mondes connectés » (Subrahmanyan dans ses divers travaux, Gruzinski 2004) a pour objectif de décentrer le regard porté sur la guerre coloniale, décentrement dont l'épopée est souvent l'un des vecteurs.
Les articles de 45000 signes maximum seront à envoyer au plus tard le 1er septembre 2017 à elara.bertho@gmail.com et aude.plagnard@gmail.com.
Responsable: Elara Bertho et Aude Plagnard
Pour en savoir plus: http://ouvroir-litt-arts.univ-grenoble-alpes.fr/revues/projet-epopee/
Job Opportunities
2.1 6-Hour Fixed-Term Stipendiary Lectureship in French, University of Oxford
Salary: £13,026 – £14,651 per annum (6 hours of teaching per week)
Oriel College seeks to appoint a Stipendiary Lecturer in French for a fixed term period of one year from 1st October 2017 to 30th September 2018, to cover Professor Richard Scholar's sabbatical leave. Candidates should have completed, or be near to completing, a doctorate, and should be able to demonstrate relevant teaching experience.
The person appointed will be expected to undertake teaching for an average of 6 contact hours per week during term time to undergraduates at Oriel College, or to students at other colleges in return for payment to be remitted to Oriel. The precise teaching duties are flexible, and may to some extent be adapted to the successful candidate's areas of expertise and experience. However, it is essential that the Lecturer be able to teach translation into and out of french, the first-year literature course (Prelims Paper III and Paper IV), as well as an appropriate range EITHER of sixteenth-and seventeenth-century french literature topics/authors (FHS paper VII and paper X) OR of twentieth-and twenty-first-century french literature topics/authors (FHS paper VIII and paper XI) to second-and final-year students.
The Lecturer will assist with general administration, the pastoral care of undergraduates, and admissions in weeks 9 and 10 of Michaelmas Term (usually early December).
The basic stipend will be according to the Senior Tutors' Committee recommended scale for full-time stipendiary lecturers with a teaching stint of 6 hours per week (currently £13,026 – £14,651 per annum depending on experience). Contributory membership of USS (the Universities Superannuation Scheme) is also offered. The post-holder will also have access to an entertainment allowance and a research allocation of £804 per annum. The Lecturer will be entitled to free lunch and dinner in the Senior Common Room.
How to Apply
The closing date for applications is 12.00pm on Friday, 5th May 2017 and interviews will take place on Wednesday, 24th May 2017. Applicants should submit their application via email attachment to the Academic HR Officer at: academic.recruitment@oriel.ox.ac.uk.
Informal enquiries may be made to Dr Francesco Manzini (francesco.manzini@oriel.ox.ac.uk) or Professor Richard Scholar (richard.scholar@oriel.ox.ac.uk).
The College exists to promote excellence in education and research and is actively committed to the principle of equality of opportunity for all suitably qualified candidates.
Further particulars
Download recruitment monitoring form
For more information, see http://www.jobs.ac.uk/job/BAY128/lecturer-in-french-ac1882sb/
2.2 Two lectureships in Department of French, University of Bristol 
The University of Bristol is pleased to announce the creation of the following two lectureships in the Department of French as part of a major broader investment in the arts and humanities. Both are permanent full-time positions with a start date of 1 September 2017.
Particular attention will be paid to the ways in which applicants may complement and/or supplement existing expertise in the School of Modern Languages and in the wider Faculty of Arts. With an international reputation for excellence in research and teaching, the School recruits large numbers of highly qualified and well-motivated students to its degree programmes. The appointees will teach and supervise undergraduates and postgraduates, and will be expected to participate in the teaching of French language. Experience of teaching in Higher Education at undergraduate and/or postgraduate level is therefore desirable but not essential, and early-career applications are warmly encouraged.
The successful candidates will have a PhD in the appropriate discipline awarded by the starting date advertised in the Further Particulars. They will have near-native or native competence in the French language, and a record of publications of international excellence commensurate with their career stage. For informal enquiries please contact Dr Bradley Stephens, Subject Lead in French (bradley.stephens@bristol.ac.uk), or Professor Susan Harrow, Head of the School of Modern Languages (s.r.harrow@bristol.ac.uk). The closing date for applications is 7 May 2017.
Lectureship in French and/or Francophone Theatre and Performance
Applications for this position are invited from outstanding researchers with expertise in any field of French or Francophone theatre and performance (job listing available here). This appointment will enhance the University's eminent reputation in the study and practice of theatre and performance.
The successful applicant will be encouraged to explore synergies and collaborations across the University, which houses one of the UK Higher Education sector's best equipped studio theatres as well as the prestigious Theatre Collection (an accredited museum offering students and researchers alike one of the world's largest archives of British theatre history and live art). Such connections should help to underpin public engagement and outreach activities beyond the University, for example across the city of Bristol as one of the UK's most prosperous creative economies and home to the country's longest continuously-running theatre, Bristol Old Vic.
It is envisaged that the appointment will be made at Grade J (profile level b), and interviews will be held on 8 June 2017.
Lectureship in French and/or Francophone Media and Communication
Applications for this position are invited from outstanding researchers with expertise in any field of French or Francophone media and communication (job listing available here). This appointment reflects the Arts Faculty's commitment to providing its students with a broad cultural literacy in an increasingly mediatised world and its material history.
The Faculty fosters broad expertise in the history of mediatisation, in intermediality, and in the Digital Humanities. Such collective expertise embraces a wide range of different media forms and historical contexts, including: medieval manuscript culture; Renaissance print; 18th/19th-century popular politics; 20th-century mass media and intellectual networks; radio propaganda; screen studies (including television and animation); visual culture of all periods (including word-and-image studies and the graphic novel); sound studies; and the digital age. This appointment builds on and extends these existing research strands so as to meet the needs and interests of students, external partners, and public audiences, in addition to facilitating opportunities for interdisciplinary collaboration within the University itself (for example, through its various Research Institutes such as the Brigstow Institute and the Bristol Vision Institute).
It is envisaged that the appointment will be made at Grade J (profile level b), and interviews will be held on 23 June 2017.
2.3 Lecturer in French, Open University
Open University – Faculty of Wellbeing, Education and Language Studies (WELS)
| | |
| --- | --- |
| Location: | Milton Keynes |
| Salary: | £32,004 to £46,924 |
| Hours: | Full Time |
| Contract Type: | Fixed-Term/Contract |
Placed on:
18th April 2017
Closes:
16th May 2017
Job Ref:
13550
Based in Milton Keynes
Temporary Contract to 23 May 2018
Based in the Faculty of Wellbeing, Education and Language Studies at the Open University, the School of Languages and Applied Linguistics offers modules and qualifications in Modern Languages, English Language and Applied Linguistics, English for Academic Purposes, and Intercultural Communication.
You will contribute to the design and development of modules in French language and culture. You will work within teams to both support current modules and create new ones. Modern Languages modules at the Open University integrate the development of language skills, cultural knowledge, and intercultural communication competence, as well as generic and subject-specific academic, digital and professional skills. In French, we offer modules from beginners' to degree level.
You must have experience of curriculum development and course design and excellent and demonstrable planning and organisational skills. You will be interested in making a contribution to our strong research and scholarship culture, share our commitment to high quality teaching and to the use of technology in teaching and learning. A PhD (or equivalent) in a relevant discipline is essential. A level of proficiency equivalent to CEFR level C2 (mastery) in both English and French is required.
Closing date: 5.00pm on 16 May 2017
We promote diversity in employment and welcome applications from all sections of the community.
For more information, see http://www.jobs.ac.uk/job/AYT035/lecturer-in-french/.
2.4 Lecturer in French, University of Essex
University of Essex – Department of Language and Linguistics
| | |
| --- | --- |
| Location: | Colchester |
| Salary: | £32,004 to £38,183 per annum. |
| Hours: | Part Time |
| Contract Type: | Permanent |
Placed on:
20th April 2017
Closes:
21st May 2017
Job Ref:
REQ00585
The Department
The Department of Language and Linguistics is seeking to appoint a Lecturer in French to contribute to all aspects of the provision of French language teaching at both undergraduate and postgraduate levels.
The Role
Duties will include the teaching and development of courses and modules in French Language and aspects of translation and interpreting in addition to supervision of BA projects and MA dissertations.
Qualifications and Skills required
The successful candidate will have a post-graduate qualification in a relevant area, high-level proficiency in French and English (equivalent to a native speaker) and substantial experience in and commitment to language teaching, preferably in the UK Higher Education sector. Experience of teaching theoretical and/or practical translation and interpreting is highly desirable in order to contribute to the French strand on our MA in Translation, Interpreting and Subtitling in Modern Languages. With our strong commitment to enhancing student experience a demonstrable ability to create innovative teaching materials that positively engage students is highly sought. The successful candidate will also be involved in administration and particularly in promoting Modern Languages and fostering relations with other institutions both locally and abroad.
This post will start on (or as soon as possible after) 1st September 2017.
At the University of Essex internationalism is central to who we are and what we do. We are committed to being a cosmopolitan, internationally-oriented university that is welcoming to staff and students from all countries and a university where you can find the world in one place.
For more information, see http://www.jobs.ac.uk/job/AYU520/lecturer-in-french/
2.5 Lecturer in French, University of St Andrews
University of St Andrews – School of Modern Languages
| | |
| --- | --- |
| Location: | St Andrews |
| Salary: | £38,324 |
| Hours: | Full Time |
| Contract Type: | Fixed-Term/Contract |
| | |
| --- | --- |
| Placed on: | 25th April 2017 |
| Closes: | 23rd May 2017 |
| Job Ref: | 138034 |
Start: 1 September 2017 or as soon as possible thereafter.
Fixed term until 31 May 2018.
The School of Modern Languages is seeking to appoint to a Lectureship in French from 1 September 2017 to 31 May 2018. You will be expected to hold a PhD, and should possess native or near-native language skills in French and English. Applications are invited from candidates with a specialist interest in any area of French or Francophone literature and / or culture.
Further detailed information about the School of Modern Languages can be found at http://www.st-andrews.ac.uk/modlangs/.
Informal enquiries can be made to Professor Will Fowler, e-mail: langshos@st-andrews.ac.uk, tel: 01334 462964 or Professor Bettina Bildhauer, e-mail: germanhod@st-andrews.ac.uk.
For more information, see http://www.jobs.ac.uk/job/BAY128/lecturer-in-french-ac1882sb/.
Announcements 
3.1  Before, During and After the PhD
Saturday, 6 May 2017 (Room 243, Senate House)
11.00     Overcoming the fear of writing (Jane Everson, RHUL)
12.00     The PhD viva (Benedict Schofield, KCL)
13.00     Applying for academic jobs, writing a CV and the job interview (Benedict Schofield, KCL)
14.00     Lunch break
15.00     Publishing in Modern Languages and careers in publishing (Emily Morrell, SAS Publications)
16.00     Careers for Modern Language graduates in NGOs, and public policy (Lucila Granada, Policy worker/ campaigner working in the voluntary sector)
17.00     Round table discussion/drinks
17.30     End
Institute of Modern Languages Research, School of Advanced Study, University of London
3.2 Beyond Words: Live French Literature Festival
11-16 May 2017
Institut français, London
The Institut français in London is pleased to announce Beyond Words, a brand new Festival of French Literature: a six-day programme packed with guest appearances of French-language writers recently translated into English, and English-language writers who have a special love affair with France, including Delphine de Vigan, Alexis Jenni, Lydie Salvayre, Laurent Binet, Hisham Matar and Michael Rosen to name but a few.
2017 has been a busy year for translated fiction, with an exceptionally dense list of books coming out in English translation, and a flurry of European writers attending UK festivals. Amongst an unusually rich French contingent of books published this year, there are no less than four Goncourt prizes (Lydie Salvayre, Alexis Jenni, Mathias Enard and Laurent Binet) one Renaudot Prize (Delphine de Vigan), and three selections for major UK prizes (Maylis de Kerangal shortlisted for the Wellcome Trust prize, Mathias Enard and Alain Mabanckou longlisted for the Man Booker International 2017).
The Beyond Words Festival will be showcasing these works and other recent books with a relevance to France, through an entirely bilingual series of guest writer appearances, panel discussions, staged reading performances and film adaptations.
The festival opens on Thursday 11 May with a staged reading of Edouard Louis'The End of Eddy with Henry Pettigrew in the title role. Star speakers Michael Rosen and David Bellos will talk about Emile Zola and Victor Hugo and their relevance to our times. Meanwhile, Goncourt Prize-winning Alexis Jenni, just published in English (The French Art of War), and PEN award and Pulitzer prize winner Hisham Matar, just published in French (The Return), will meet to discuss the Re-writing of History, accompanied by their translators Frank Wynne and Agnès Desarthe.
Hugely popular in France, prize-winning writers Lydie Salvayre, Delphine de Vigan, and Laurent Binet will be making exceptional London appearances to talk about their recently translated novels (Cry, Mother Spain, Based on a True Story, The Seventh Function of Language), both at the Institut français and at the British Library where a special evening on contemporary French fiction takes place on 15 May. To celebrate the 2017 Man Booker International Prize, a performance of staged and musical readings of Mathias Enard and Alain Mabanckou's longlisted books (Compass, Black Moses) will take place at the Institut français on 13 May. Dulwich Books will also be hosting an afternoon session with festival guests on 14 May.
French poetry will not be forgotten, with an original collective live reading experience led by Erica Jarnes in partnership with the Southbank Poetry Library. Nor will philosophy, with a special session on truth and fiction. Other highlights include talks with Dionysos lead singer Mathias Malzieu who will be launching his Diary of a Vampire in Pyjamas, Emmanuelle Pagano and Ananda Devi, both recently translated into English this year (Trysting, Eve Out of Her Ruins).
There will be on-site booksellers and book signing sessions throughout the festival, as well as a special selection of film adaptations including Corniche Kennedy (Maylis de Kerangal), A Woman's Life (Maupassant) and Hiroshima mon Amour (Duras).
To achieve this programme the Institut français has worked closely with publishers of fiction in translation: Atlantic Books, Harvill Secker, Penguin, MacLehose Press, Quercus, And Other Stories, Les Fugitives, Fitzcarraldo Editions, Serpent's Tail, Bloomsbury and Faber. With the support of the Friends of the French Institute trust.
Venue: Institut français, 17 Queensberry Place, London SW7 2DT
Info & bookings: www.beyondwordslitfest.co.uk
3.3 World Literatures and the New Totalitarianism conference
15-16 May 2017
IMLR/Senate House, London
At the beginning of 2017 we are faced with the specter of a new totalitarianism. It emerges from the victories of Trump, the Brexit camp, and far right candidates in Scandinavia and Poland. It anticipates a strong performance by Marine le Pen. It comes in the wake of the Russian plutocracy's concentration of power and the recrudescence of Neo-Nazi movements in Greece and the Balkans. The teleological narrative many have been telling—of progressive cosmopolitanism, tolerance, relatively open borders, of urbanity in every sense of the word—has been challenged by the return of antisemitism,  racism, ethno-nationalism, and anti-intellectualism. This new totalitarianism is very much like its predecessor: global in scope yet nationalist in articulation, populist in orientation yet elitist in practice, local in its appeals yet power-consolidating in practice, and profoundly hostile to the cultural and social milieu that have nurtured art, literature, and critique since the end of War II. But the new totalitarianism is amplified by technologies once understood as democratizing: the internet, social media, and the proliferation of popular news sources. And it is bolstered by the rise of authoritarian neoliberalism.
It is important for literary and cultural critics, as well as well as our peers in political science or sociology, to begin to address these questions. For not only are new forms of media involved in the new totalitarianism, so are new—and old—structures of imaginative construction and response. Analyzing, understanding, and tracing them is one step towards beginning to reshape them in the service of returning to a political sphere of tolerance and possibility. This conference, World Literatures and the New Totalitarianism, will seek to address such questions. It takes place on 15-16 May, 2017. Attendance is free, but you must register using the following link: http://www.sas.ac.uk/events/event/8058
Program:
Monday 15 May, 2017: The Torrington Room, Senate House
13.00-13.30 Registration, coffee/tea, welcome
13.30-15.00 Panel 1: Resistance and Solidarity
Arthur Rose (Durham University), "South African Breathturns: Respiratory Aesthetics in Early Post-Apartheid Literature"
Anna Bernard (King's College London), "'That is: imperialismo': International Solidarity and World Literature"
15.00-15.30 Coffee/tea
15.30-17.00 Panel 2: Jews and Modernity
Lisa Silverman (University of Wisconsin-Milwaukee), "New Totalitarianism and Age-Old Antisemitism: Lessons from Vienna"
Jonathan Freedman (University of Michigan, Ann Arbor), "The End of the End of Jewish Modernity: Trump and the Revitalization of the Public Sphere"
17.00-18.00 Wine reception
Tuesday 16 May, 2017: The Court Room, Senate House
9.00-9.30 Coffee/tea
9.30-11.00 Panel 1: Genealogies of Racial Violence
Denise Grollmus (University of Washington), "Illiberal Readers and the Crisis of Free Speech: Blood Libel, Pizzagate, and the Rise of Ethnonationalism"
Nasia Anam (Williams College), "The Migrant as a Colonist: the Logic of Inversion in the Contemporary Dystopian Novel"
11.00-11.30 Break
11.30-13.00 Panel 2: Aesthetics and Totalitarianism
Max Silverman (University of Leeds), "Concentrationary art and the reading of everyday life: (in)human spaces in Chantal Akerman's Jeanne Dielman, 23, quai du Commerce, 1080 Bruxelles (1975)"
Zoë Roth (Durham University), "Forms of Totalitarianism and the Totality of Form: Arendt, Aesthetics, and the State of Emergency"
13.00-14.00 Lunch
14.00-15.30 Panel 3: Theorizing Totalitarianism
Neil Levi (Drew University), "Narrating the Present: Fascism, Post-fascism, and the Contemporary Political Imaginary"
Benjamin Schreier (Penn State), "Thinking About Identity in the Age of Trump"
15.30-16.00 Coffee/tea
16.00-17.30 Panel 4: Alternative Pasts and Possible Futures
Sasha Senderovich (University of Colorado, Boulder), "From Moscow-2042 to New York-2017: Soviet Imagination and American Dystopias"
Bryan Cheyette (University of Reading), "The Plot Against Fiction: Philip Roth or Donald Trump"
This event is generously supported by the Institute of Modern Languages Research; the School of Advanced Study, University of London; the Faculty of Arts & Humanities, Durham University; and the AHRC/OWRI.
3.4 Marjorie Shaw Lecture in French and Francophone Studies 2017: Dark Tourism and Penal Heritage in the French Speaking World (Charles Forsdick)
University of Sheffield, May 16th, 5pm in the Humanities Research Institute
The lecture will explore questions of "dark tourism" in France and in the wider French-speaking world. Initially, it will consider the extent to which this predominantly Anglophone concept describing travel to places historically associated with death and suffering is – or is not – translatable into a Francophone context. Drawing on recent research into penal heritage (most notably in French Guiana and New Caledonia), I will assess the ways in which these former "bagnes" have become sites of memory, in large part constructed through their repeated (and often exotic) representation in popular culture. On the one hand, these examples of penal heritage encourage comparison with more developed locations – such as the UNESCO World Heritage-listed sites of the Australian penal colonies – in the Anglophone world. On the other, emerging as dark tourist destinations in their own right, these penal heritage sites in the Francosphere exist in a complex relationship to their position in the overseas, departmentalized spaces of France. Local and regional politics in the French Caribbean and French Pacific impact on their development and interpretation, and regulate the extent to which other entangled histories (slavery and its afterlives in French Guiana, the Communards and Kabyle rebels in New Caledonia) are acknowledged. In a 1994 photo-essay on the French Guianese penal colony, Patrick Chamoiseau called for greater engagement with the variegated "memory-traces" of such sites. The paper concludes with a reflection on how such an approach might impact on heritage practices today.
The lecture is free but we would be grateful if you could register your attendance via this link https://charlesforsdick.eventbrite.co.uk
The lecture also takes place as part of the Sheffield Festival of Arts and Humanities – more details of the wider programme can be found here:
http://www.sheffield.ac.uk/festivalah
3.5 The Algerian War of Independence:Global and Local Histories 1954-62, and Beyond
10-12 May 2017
Middle East Centre, St Antony's College & Trinity College, University of Oxford
Convenors:
Andrea Brazzoduro (Trinity, Oxford)
James McDougall (Trinity, Oxford)
Natalya Vince (Portsmouth & Algiers 2)
Wednesday 10 May     8.00-10.00pm Investcorp Lecture Theatre
Middle East Centre, St Antony's
8pm – 10pm     El-Bi'r/Le Puits/The Well (Algeria, 2016)
Film screening followed by Q&A with the director Lotfi Bouchouchi
Thursday 11 May     9.20am-8.30pm Investcorp Lecture Theatre
Middle East Centre, St Antony's
9am – 9.20am     Registration and coffee
9.20am     Opening remarks Eugene Rogan (Director of the MEC, St Antony's)
9.30am – 11am     Panel 1 Un-framing/Re-framing the Algerian War of Independence and its aftermaths, in Algeria and in France
Chair: James McDougall (Trinity, Oxford)
Andrea Brazzoduro (Trinity, Oxford)
Is a global microhistory approach of any use in Algerian War studies?
Malika Rahal (CNRS-IHTP, Paris)
Writing about 1962. Questions of time, continuity and revolution
Natalya Vince (Portsmouth & Algiers 2)
When was the post-war, when was the post-colonial? The case of the University of Algiers, 1963
11am – 11.30am     Coffee
11.30am – 1pm     Panel 2 Microhistories I: Actors
Chair: Jim House (Leeds)
Khaled Chérif-Sabeur (Algiers 2)
Les tirailleurs sénégalais à travers quelques extraits inédits de poèmes populaires kabyles
Neil MacMaster (UEA)
From ethnology to counter-insurgency: Jean Servier's Dans l'Aurès sur les pas des rebelles (1955) 
Sylvie Thénault (CNRS-CHS, Paris 1)
The Froger case, Algiers 1957: Towards a study of Algeria's colonial society at war
1pm – 2pm     Lunch
2pm – 3.30pm     Panel 3 Bodies at war: violences and representations
Chair: Natalya Vince (Portsmouth & Algiers 2)
Khedidja Adel (CRASC, Constantine)
Femmes dans la guerre d'Algérie: enfermement et corps en souffrances
Todd Shepard (Johns Hopkins)
Who had 'les couilles'? Far right histories of the loss of French Algeria, 1962-1970
Anissa Daoudi (Birmingham)
Women's narratives of violence in Algeria: history, fiction and memory
3.30pm – 4pm     Tea
4pm – 6pm     Panel 4 Microhistories II: Spaces
Chair: Andrea Brazzoduro (Trinity, Oxford)
Ouarda Siari Tengour (CRASC, Constantine)
L'histoire silencieuse de Bir Chouhada, Puits des martyrs
Marc André (UCLA)
Les Algériens à 'Fort Montluc'. Militariser la répression en France durant la guerre d'indépendance algérienne
Claire Mauss-Copeaux (Lyon)
À la ferme Ameziane et au-delà: Hadjira
Paul Marquis (Sciences Po, Paris)
Du 'camp d'hébergement' à l'hôpital psychiatrique: histoire(s) d'un double internement (1957-1962)
6pm – 6.30pm     Investcorp Foyer, Middle East Centre, St Antony's
Book launch followed by a reception
James McDougall A History of Algeria (Cambridge University Press, 2017)
8.30pm     Dining Hall, Trinity College – Dinner for invited participants
Friday 12 May     9.30am-2.30pm          Danson Room, Trinity College
9am-9.30     Coffee
9.30am – 11am     Panel 5 Imagined geographies, imagined communities
Chair: Judith Scheele (All Souls, Oxford)
Amar Mohand Amer (CRASC, Oran)
Algérie en 1962: indépendance nationale et influences étrangères
Kelsey Suggitt (Portsmouth)
The organisation Commune des Régions Sahariennes (OCRS): Eurafrica in action?
Jim House (Leeds)
Solidarity and fear in an Algiers shantytown before, during and after the war for independence
11am – 11.30am     Coffee
11.30am – 1.30pm     Panel 6 Histories, memories, and wars after the war
Chair: Michael Willis (St Antony's, Oxford)
Hassan Remaoun (CRASC, Oran)
La construction d'une histoire nationale en Algérie
Yassine Temlali (Aix-Marseille)
L'affirmation berbère après 1962 et le mouvement national indépendantiste: de la construction d'une ethnohistoire contemporaine à la régénération du berbèro-nationalisme
Charlotte Courrèye (INALCO, Paris)
La construction de la mémoire de l'Association des Oulémas Musulmans Algériens et de sa légitimité par ses anciens membres dans l'Algérie indépendante: le tournant des années 1980
Nedjib Sidi Moussa (INALCO, Paris)
Djihad, guerre ou révolution? Nommer le conflit algérien: enjeux théoriques et controverses politiques
1.30pm – 2.30pm     Lunch and close
This is a free event open to all
To secure your place, please email OxfordAlgeriaConference2017@gmail.com, or fill in the contact form. Please indicate if you will be attending the whole conference, or events on 10 May (evening film screening); 11 May (all day) or 12 May (half day).
This conference will mark a major shift in the historiography of the Algerian War of Independence (1954–62). Accounts of this war have largely remained confined within, and constrained by, the boundaries of the French and Algerian nation-states and the conflicting narratives of each. Recent work by Anglophone (especially American) scholars has broadened the field by offering international histories of the war, but such work has moved even further away from engaging with the realities of the conflict as it actually unfolded "on the ground" within Algeria and within the Algerian emigrant community in France. A fuller understanding of the war requires a marriage of both global and local scales of analysis, paying attention simultaneously to the global connections and significance of the Algerian revolution and France's Cold War counter-insurgency, on the one hand, and to the complex, often very divisive, local experience of the war for Algerian men, women, and children, on the other. Inseparable from such rewriting is critical attention to the construction and voicing of individual, familial, and local memories and memorialisations (and the concomitant forgetting, or silences) of the war, and its key role in social memory in Algeria and France since 1962.
For more information, see: https://oxfordalgeriaconference2017.wordpress.com/
3.5 Memory, Minorities and Repression Colloquium
Thursday 18th May
Humanities Research Institute, The University of Sheffield, Gell Street, Sheffield
09:15-10:00 – Registration
10:00 – 11:00 – Panel 1: Minorities and their voice (Chair: Ross Smith)
Nouf Abdulrahman Alotaibi : TBC
Phoebe Grant-Smith : 'Immigration and Linguistic Variation: A Study of the Language of the Descendants of Maghrebi Immigrants in France'
Kasra Shahtaheri : 'Who are the Kurds?'
11:00 – 12:00 – Panel 2 : The Memory of Politics (Chair: Marco Foglia)
Joel Baker – 'Personal and Political Memories: The Collapse of the Second Spanish Republic in Two Communist Memoires of the Civil War'
Katherine Watts – TBC
Mike Henderson – 'Collective Memory? The Narration of the Remembered Past in 'il giardino dei Finzi-Contini'
12:00 – 13:00 – Lunch
13:00 – 13:45 – Panel 3 : Memory and The City (Chair: Phoebe Grant-Smith)
Ross Smith – 'Constructing the past through the city: Le Cri du Peuple by Jacques Tardi'
Jade Douglas – 'Redefining 'German' Memory and Identity in 'Minority Author' Nellja Veremej's Berlin liegt im Osten'
13:45 – 14:45 – Panel 4 : Language and Politics (Chair : Nouf Abdulrahman Alotaibi)
Frederic Larden – 'No Nos Representan: Laclau's Populist Reason and the 15M Movement'
Jake Mason – 'Persecution, Minorities and Sanctions: What Does the Iraq Inquiry Tell Us About British Propaganda?'
Marco Foglia – 'Censorship and Music of Protest in Latin America'
14:45 – 15:00 – Break
15:00 – 16:00 – Panel 5 : Remembering Trauma (Chair : Katherine Watts)
Benjamin Dalton – 'Catherine Malabou on What To Do With Those Who Don't Remember'
Haley Eazor – 'Poetry as a Form of Resistance in the Aftermath of 9/11'
Amanda Tavares – 'Zineb Sedira's Early Works : Memory, Motherhood and Art'
16:00-16:15 – Closing Remarks
New Titles
4.1 Decolonization: A Short History (Princeton University Press, 2017)
By Jan C. Jansen & Jürgen Osterhammel
Translated by Jeremiah Riemer
A concise and accessible history of decolonization in the twentieth century
The end of colonial rule in Asia, Africa, and the Caribbean was one of the most important and dramatic developments of the twentieth century. In the decades after World War II, dozens of new states emerged as actors in global politics. Long-established imperial regimes collapsed, some more or less peacefully, others amid mass violence. This book takes an incisive look at decolonization and its long-term consequences, revealing it to be a coherent yet multidimensional process at the heart of modern history.
Jan Jansen and Jürgen Osterhammel trace the decline of European, American, and Japanese colonial supremacy from World War I to the 1990s. Providing a comparative perspective on the decolonization process, they shed light on its key aspects while taking into account the unique regional and imperial contexts in which it unfolded. Jansen and Osterhammel show how the seeds of decolonization were sown during the interwar period and argue that the geopolitical restructuring of the world was intrinsically connected to a sea change in the global normative order. They examine the economic repercussions of decolonization and its impact on international power structures, its consequences for envisioning world order, and the long shadow it continues to cast over new states and former colonial powers alike.
Concise and authoritative, Decolonization is the essential introduction to this momentous chapter in history, the aftershocks of which are still being felt today.
Jan C. Jansen is a research fellow at the German Historical Institute in Washington, DC. Jürgen Osterhammel is professor of modern and contemporary history at the University of Konstanz. He is a recipient of the Gottfried Wilhelm Leibniz Prize, Germany's most prestigious academic award. His books include The Transformation of the World: A Global History of the Nineteenth Century (Princeton). 
For more information, see: http://press.princeton.edu/titles/10963.html
For a Q&A with Jan C. Jansen and Jürgen Osterhammel, click here: http://press.princeton.edu/releases/m10963.html
4.2 Youth, Unemployment, and Social Destiny in Urban France (University of Nebraska Press, 2017)
By John P. Murphy
In the first decade of the twenty-first century, France underwent a particularly turbulent period during which urban riots in 2005 and labor protests in 2006 galvanized people across the country and brought the question of youth unemployment among its poorer, multiethnic outer cities into the national spotlight.
Drawing on more than a year of ethnographic field research in the housing projects of the French city of Limoges, Yearning to Labor chronicles the everyday struggles of a group of young people as they confront unemployment at more than triple the national rate—and the crushing despair it engenders. Against the background of this ethnographic context, John P. Murphy illuminates how the global spread of neoliberal ideologies and practices is experienced firsthand by contemporary urban youths in the process of constructing their identities. An original investigation of the social ties that produce this community, Yearning to Labor explores the ways these young men and women respond to the challenges of economic liberalization, deindustrialization, and social exclusion.
At its heart, Yearning to Labor asks if the French republican model of social integration, assimilation, and equality before the law remains viable in a context marked by severe economic exclusion in communities of ethnic and religious diversity. Yearning to Labor is both an ethnographic account of a certain group of French youths as they navigate a suffocating job market and an analysis of the mechanisms underlying the shifting economic inequalities at the beginning of the twenty-first century.
For more information, see: https://muse.jhu.edu/book/51248
4.3 At the Edge of the World: The Heroic Century of the French Foreign Legion (Bloomsbury, 2017)
By Jean-Vincent Blanchard
The remarkable story of the French Foreign Legion, its dramatic rise throughout the nineteenth century, and its most committed champion, General Hubert Lyautey.
An aura of mystery, romance, and danger surrounds the French Foreign Legion, the all-volunteer corps of the French Army, founded in 1831. Famous for its physically grueling training in harsh climates, the legion fought in French wars from Mexico to Madagascar, Southeast Asia to North Africa. To this day, despite its reputation for being assigned the riskiest missions in the roughest terrain, the mystique of the legion continues to attract men from every corner of the world.
In At the Edge of the World, historian Jean-Vincent Blanchard follows the legion's rise to fame during the nineteenth century–focusing on its campaigns in Indochina and especially in Africa–when the corps played a central role in expanding and protecting the French Empire. As France struggled to be a power capable of rivaling the British, the figure of the legionnaire–deadly, self-sacrificing, uncompromisingly efficient–came to represent the might and morale that would secure a greater, stronger nation.
Drawing from rare, archival memoirs and testimonies of legionnaires from the period and tracing the fascinating career of Hubert Lyautey, France's first resident-general in Morocco and a hero to many a legionnaire, At the Edge of the World chronicles the Foreign Legion at the height of its renown, when the corps and its archetypically handsome, moody, and marginalized recruits became both the symbols of a triumphant colonialism and the stuff of legend.
For more information, see: http://www.bloomsbury.com/us/at-the-edge-of-the-world-9780802743879/#sthash.HUnIkxSD.dpuf
4.4 La double culture de Jean-Joseph Rabearivelo: Entre Latins et Scythes (Harmattan, 2017)
By Gavin Bowd
Cette étude sur Jean-Joseph Rabearivelo (1903-1937), poète national de Madagascar, situe sa vie et son oeuvre dans leur contexte colonial et post-colonial. Elle explore en particulier les rapports complexes entre Rabearivelo et les colons français, puis le débat autour du sens de son suicide. Est-ce que Rabearivelo serait une victime du colonialisme français ? Premier poète majeur de la francophonie, cet écrivain et passeur maudit se trouvait tiraillé entre son attirance pour la culture occidentale et celle de ses ancêtres.
Pour en savoir plus: http://www.editions-harmattan.fr/index.asp?navig=catalogue&obj=livre&no=53107