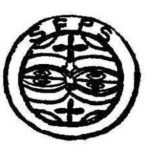 In order to maintain the Society's academic discussion following the recent difficult but inevitable decision to cancel this year's annual conference, we should like to invite proposals for 10-minute video presentations, on the theme of 'Health, Disease and Contagion in the Francophone Postcolonial World'. These will then be considered by the SFPS Executive Committee and a selection of 4-5 'winning' presentations will be hosted, and freely accessible, on the SFPS website from autumn 2020.
Please send proposals of 200-250 words to Chabha Ben Ali Amer (c.benaliamer@lancaster.ac.uk) and Abdelbaqi Ghorab (a.ghorab@lancaster.ac.uk), by the deadline of Friday 26 June. 
We hope that this will allow as many of you as possible to continue to engage with the Society's activities virtually in these testing times, and look forward to receiving your proposals.